Posts: 1593
Joined: November 27th, 2017, 1:32 pm
Has thanked: 297 times
Been thanked: 229 times
Penn expressing his appreciation for his alma mater of Utah State:
"Man, I appreciate all the support from back in college days and Utah State, we are looking good. I'm retired now, so I'll be up there catching some games once COVID clears up, but let's keep it going. I'm really proud of how the University is doing and how the football team is playing. And just thank you guys for all the support and for everybody that followed my career, thank you. I hope I made you guys proud."
https://www.raiders.com/news/quick-hits ... retirement
"Information is just bits of data. Knowledge is putting them together. Wisdom is transcending them." ― Ram Dass
---
Posts: 5704
Joined: November 14th, 2010, 11:56 pm
Has thanked: 133 times
Been thanked: 1130 times
Penn had a great career and has been a great ambassador of USU football. There are not many people that can say they lasted 14 years in the NFL. I hope to see Donald on the sidelines of Aggie games.
---
Site Admin
Posts: 5885
Joined: January 14th, 2004, 12:00 am
Location: Vega$
Has thanked: 395 times
Been thanked: 950 times
Love that shirt!
Took me a bit to catch that he had his face put into the logo.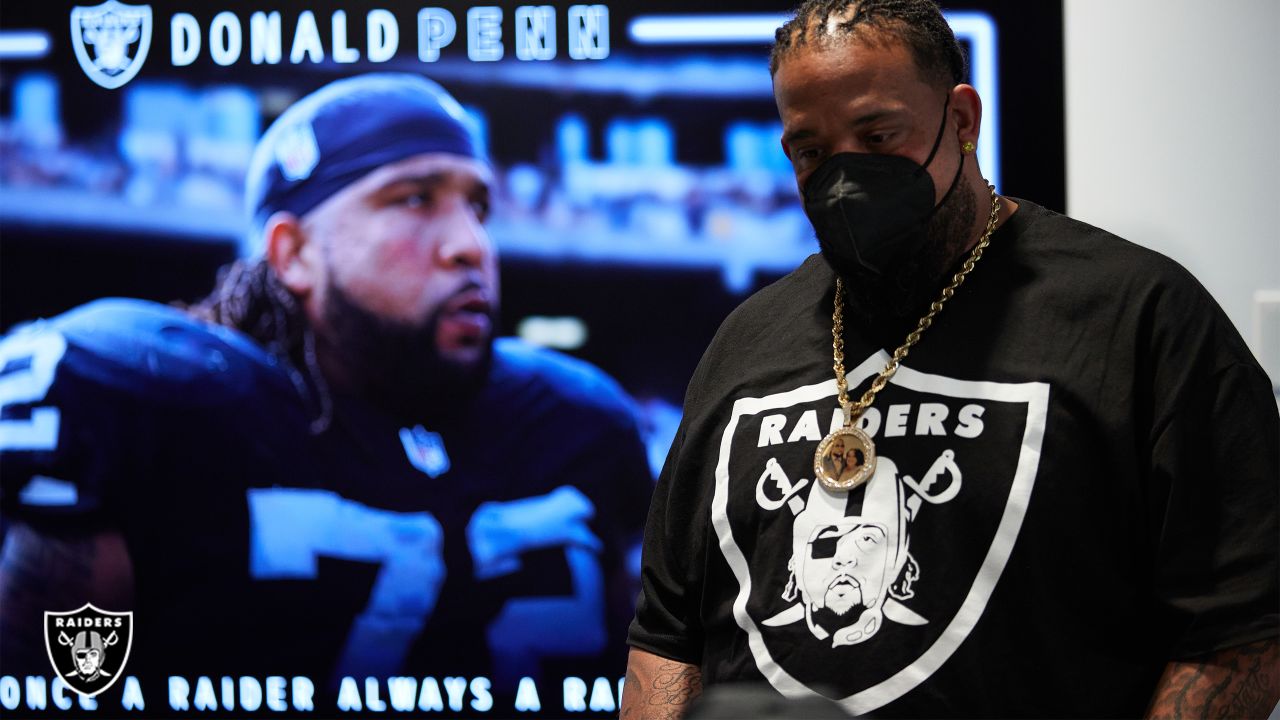 These users thanked the author Aglicious for the post (total 3):
---
Posts: 14468
Joined: June 16th, 2011, 6:49 pm
Location: Temecula, California
Has thanked: 1378 times
Been thanked: 767 times
That shirt! WOA!
Just another day in the (Aggie) Brotherhood
---
---
---