Cool Aggie X-mas Presents
Posted: January 8th, 2019, 10:24 pm
Coolest gift I received was from my brother (also a poster here). A mini U-State helmet autographed by the following:
Coach Wells
Jordan Love
Gerold Bright
Darwin Thompson
Aaren Vaughns
Jordan Nathan
Tipa Galeai
Dax Raymond
Travis Boman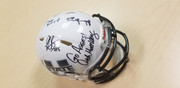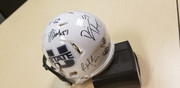 Pretty cool memento of this 2018 season!
I saw the Aggie T-shirt quilt someone else got. Anyone else get anything Aggie related for Christmas?